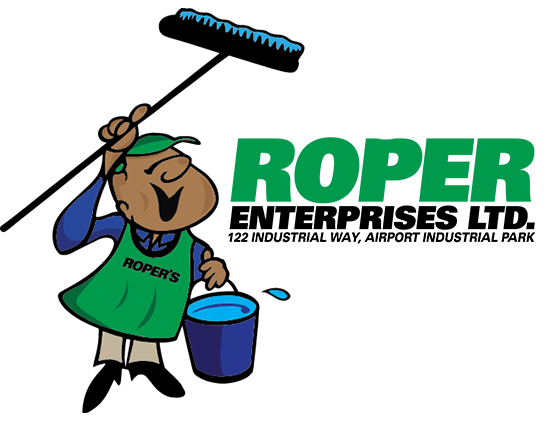 About Roper's Enterprises
Our friendly staff are professionally trained and certified and our company is bonded and insured. We take pride in our professionalism, and we focus on providing the best quality cleaning products and services for better public health.
Roper's Janitorial Services a division of Roper's Enterprises specializes in offering the best quality residential and commercial cleaning services and have been established for over 48 years.
Today, we continue as the industry's leader, offering residential and commercial cleaning. Our services include, but are not limited to window cleaning, maid service's, tile and grout cleaning, carpet cleaning, upholstering cleaning, commercial kitchen cleaning, office building and grounds maintenance, power washing, emergency water extractions, dehumidifier placement, post-construction clean up, and event cleaning.
Vision
It is our constant endeavor to bring top-quality cleaning products to make for a healthier Cayman Islands. We provide products & services for better Public Health.
Mission
Our Mission is Providing Products & Services for Better Public Health.  Roper's Enterprises Ltd. was established in the Grand Cayman Islands in 1972 with the mission to provide top-quality professional janitorial cleaning services, and today we continue as the industry's leader, offering residential and commercial cleaning services.
General Manager
Mr Pete Collins
Mr. Pete Collins comes with a vast array of business experience and since joining Roper's Enterprises Ltd in 2019, the company has seen a positive uplift and remodel  of the company vision.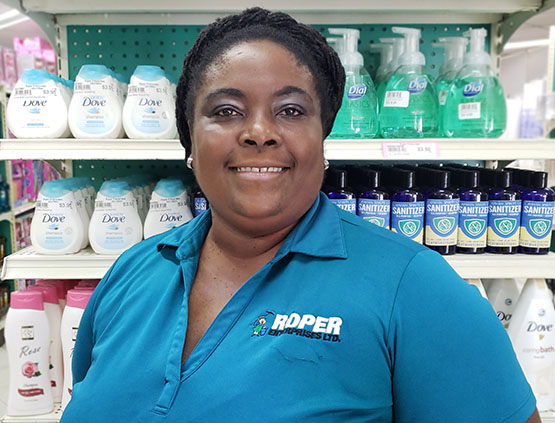 Store Manager
Ms. Nadia Rodney
Ms. Nadia Rodney has been working with Roper's Enterprises for over 10 years and is professionally trained and certified, and extremely knowledgeable regarding the best cleaning products to use depending on the issue.
Employee of the Month
Ms. Janet Taylor
Meet our Employee of the Month: