Restaurant Cleaning
Highly trained staff, we offer both back and front of the professional restaurant cleaning services. Our staff are trained on how to perfectly meet the cleaning needs of the food industry and to meet standards set in the industry. We work alongside of management to come up with a schedule that is right for the business.
Roper's Restaurant cleaning services is well known here in the Cayman Islands. We are well-equipped to thoroughly sanitize and degrease high-volume kitchens and keep other areas in your restaurant clean looking good.
Professional Restaurant Cleaning Services
Restaurant exhaust and hood cleaning is a major part of our restaurant deep cleaning. This is very important because with grease build up you are at a high risk of having restaurant fires due to accumulated grease. If your restaurant hoods aren't degreased or surfaces swept for food particles, contaminants can easily get into the food that you are preparing and serving to customers,due to cross contamination.
Let Us Help
Back of the house restaurant cleaning includes the kitchen cleaning, sanitation of surfaces used in the kitchen such as the preparing tables, cutting boards, cleaning of kitchen equipment, kitchen deep cleaning, mopping the floor, washing the floor mats, cleaning off the grease stains, cleaning the refrigerator, cleaning filters and cleaning staff areas like the washroom and toilets.
Front house restaurant deep cleaning services include seating and standing areas, cleaning mopping and polishing the floors, waxing and stripping the floors, window cleaning, patio cleaning, cleaning customer toilets, bathrooms, urinals and sinks, restocking washrooms, emptying trash, sanitation of surfaces and cleaning air conditioner vents among others.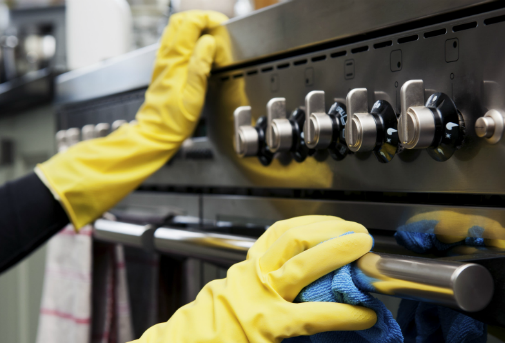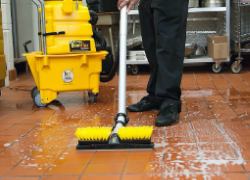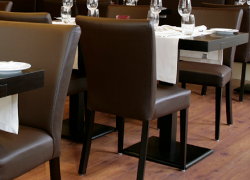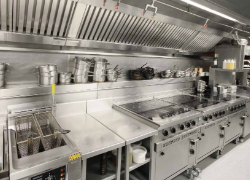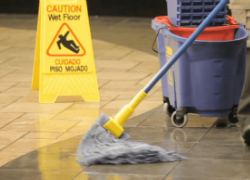 Here Is How We Can Help
Prevent the spread of infectious disease by maintaining a regular cleaning and sanitizing schedule, which can help keep infectious diseases like coronavirus, norovirus, and influenza from spreading to your staff and customers. Contact Roper's Enterprises today to book your next Restaurant Cleaning.
It Starts With An Appointment – Get in touch with us now to schedule your Restaurant Cleaning appointment. Simply give us a call or send us an email and our rep will assist you with booking your appointment.
Tell Us What You Need – Provide us with more information regarding your restaurant cleaning needs.
Restaurant Cleaning – Roper's Restaurant Cleaning Customer Service Rep will arrange a suitable time with you to for our cleaners to come to your location for the upholstery cleaning.
Remove Allergens & Bacteria – We provide the best cleaning products for healthier and cleaner Cayman. After examining your upholstery, we will determine the best furniture cleaning method to safely achieve the desired results.